Transform Your Notion Data
Take your data analysis and visualization to new heights by bridging the gap between Notion and Power BI with the Notion Connector by Queryon. Empower your team with the ability to create insightful dashboards from Notion tables, fostering better data-driven decision-making.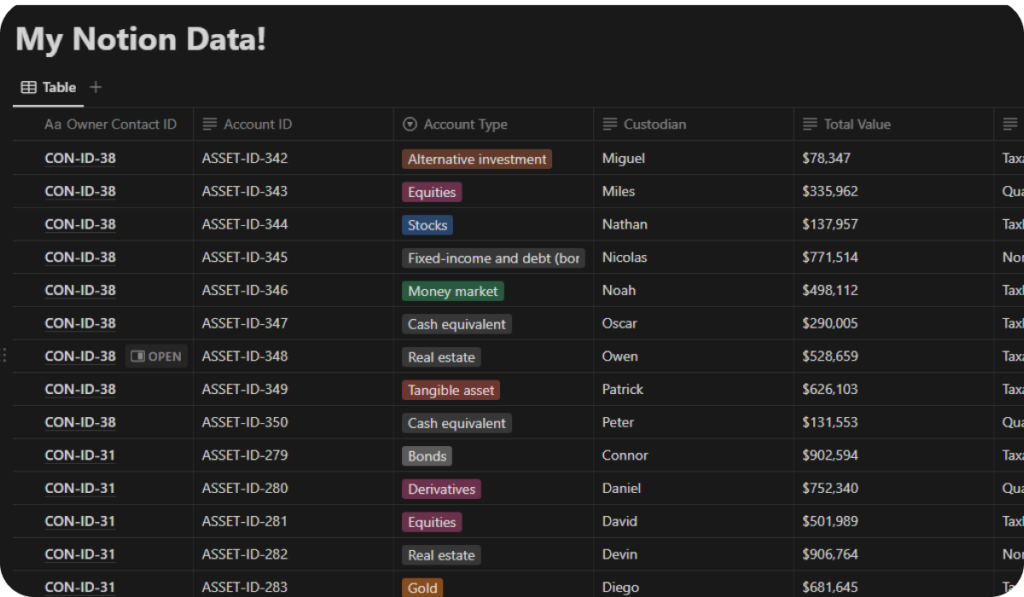 Customization and Flexibility
Experience the ultimate flexibility and customization with Timeline by Queryon. Choose from a variety of layouts including line, bar, waterfall, and kaban style, to create the perfect timeline for your needs. Easily adjust label colors, fonts, sizes, and positions to craft visuals that not only deliver valuable insights but also captivate your audience.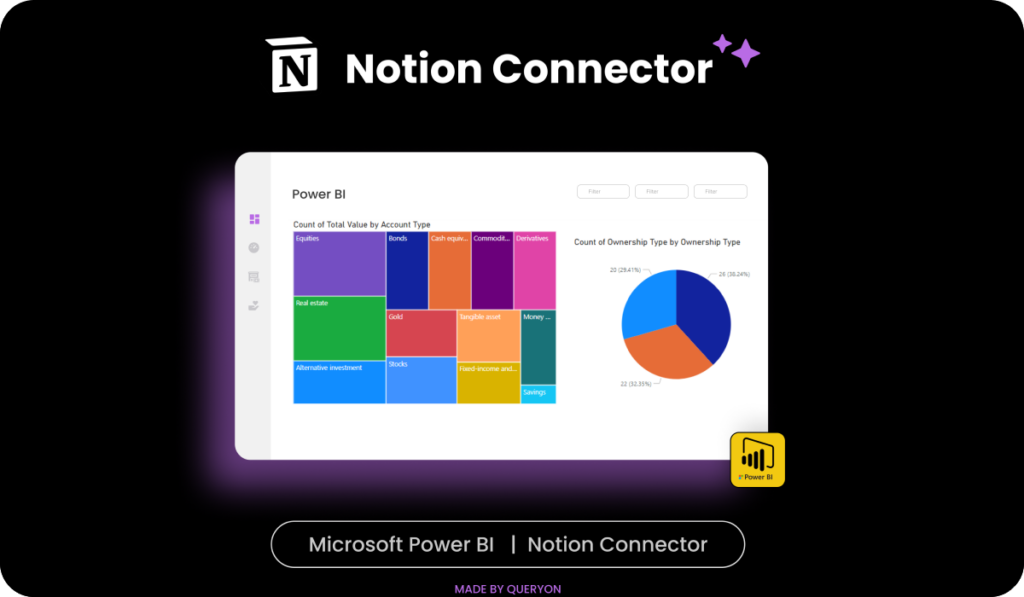 Our step-by-step tutorial video guides you through the process of obtaining Notion API keys and connecting them to Power BI. Equip yourself with the knowledge to unlock the full potential of your Notion data and create stunning visualizations with Power BI.
Follow along with our tutorial to ensure a smooth setup process and start transforming your Notion tables into informative Power BI dashboards in no time.
Basic
Users with simple connections
Advanced
Users with complex connections
Contribute to Our Open Source Journey
At Queryon, we believe in the power of collaboration and innovation. That's why the Notion Connector is an open-source project, inviting developers, data enthusiasts, and users alike to contribute to its growth and enhancement. By working together, we can refine the visual's capabilities, share ideas, and address challenges faced by users worldwide. Your contributions will help shape the future of the Notion Connector, making it an even more powerful and versatile tool for data visualization. Let's join forces and create something extraordinary!